Partners in CHP Projects that Reduce Cost and Add Efficiency
Combined Heat and Power (CHP) Project Development and Partnership Opportunities
We are actively seeking long term partnerships with companies interested in reducing operating costs by more efficiently utilizing waste heat/fuel via implementation of a "behind the meter" CHP process. In addition, we bring a team with significant CHP construction and operating experience. Our projects are on or near the customer's manufacturing site and helps make their facility more competitive.
Primary Energy is uniquely qualified to provide not only the initial CHP technical and economic evaluation services but also:
Capabilities to support project implementation
Project financing
Project start up and commissioning
Be the CHP facility operator should that be the client's preference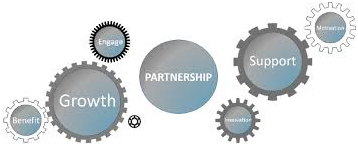 Delivering Real Benefits
Customers gain cost efficient reliable energy (electric, steam and heated water) critical to the manufacturing facility. Our projects deliver full environmental compliance with zero violations. Every customer partnership is built on enhanced energy solutions and operational excellence.
Our Experience
We own and operate five (5) clean and efficient "behind the meter" energy facilities with a total capacity of approximately 300 MW's. With over twenty (20) years of operating experience with industrial manufacturing energy projects we have maintained the highest level of plant safety performance and provided a safe working environment.
Evaluation and Potential Client Support Team
Our strategic partnership with Chicago based Power Engineers Collaborative (PEC) provides the technical support required to perform the initial feasibility studies as well as related follow up activities required to complete the project including design, construction management, commissioning and confirmation that the CHP project meets to benefits outlined in the feasibility studies.
Learn more about PEC via the following link to their website: http://www.pecllc.com/