A Partnership Team that Assures Project Value
Leadership Team
Primary Energy's strategy is to maintain active involvement over operations and maintenance of the plants. The company believes its management team has the experience and expertise to achieve higher efficiency and availability than would likely be achieved by other parties. Its operating strategy enables it to build, operate and maintain the plant at a lower overall cost to the customer while decreasing environmental impact.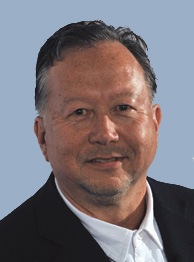 Mo Klefeker
President and Chief Executive Officer
Mr. Klefeker has been the President and CEO of Primary Energy since November 2015. His prior work experience of 20 years includes executive management responsibilities with Southwest Generation, Inc., Black Hills Corporation and Indeck Capital, Inc.
Mr. Klefeker began his career with Northern Indiana Public Service Company with responsibilities in the electric & gas utilities and corporate finance areas of the company.
His education background includes a B.S. degree from Purdue University and a M.B.A. from the University of Notre Dame.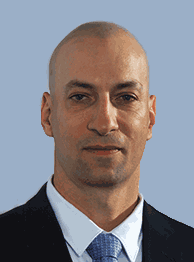 George Bashara
Chief Financial Officer
Mr. Bashara is the Chief Financial Officer of Primary Energy. In this position, he is responsible for financial reporting and managerial accounting, tax matters, treasury management, information technology and other administrative matters. Mr. Bashara previously served as the Company's Corporate Controller. He has been with the Company since its IPO in 2005 directing all accounting, external/internal financial reporting, tax functions, treasury management and other management matters. He has Bachelor of Science degree in Business Administration and a Major in Accounting from Youngstown State University. He has a background with over 20 years in the accounting industry with substantial experience in public company reporting from a Fortune 500 environment.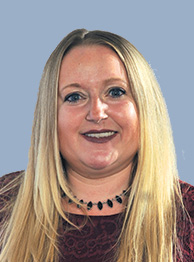 Katie Vertenten
Director of Finance
Ms. Vertenten is the Director of Finance and has been involved with the business since 2004 in various financial roles. This included a key role in the initial public offering of Primary Energy as well as analysis for acquisitions, development projects and financings. She is responsible for the administration of all of Primary Energy's credit facilities as well as financial analysis on all new and existing projects. She has been integral in all financings completed in the last 14 years including the company's current credit facility. Ms. Vertenten has a Bachelor of Science in Mathematics from Indiana University (Magna Cum Laude).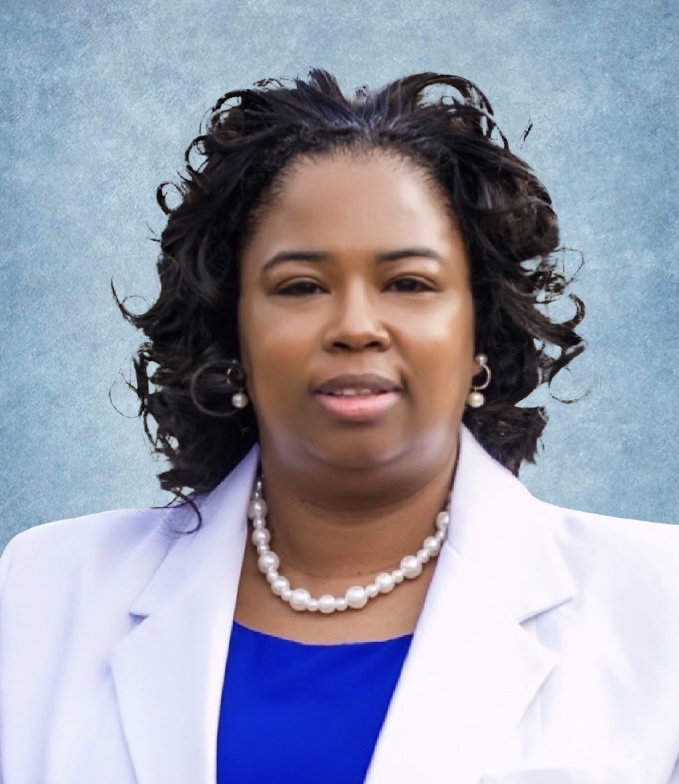 Lawander Bradley-Bey
Director of Business & Administration
Ms. Bradley-Bey (Wanda) has been with Primary Energy since 2014 as Director of Business and Administration. With over 20 years in the industry, her primarily duties currently include providing accurate delivery of financial and budget information, maintaining the procurement and contract process, managing the accounts payable process, overseeing the inventory process and controls, and managing all administrative and human resources matters at the plant.
Before joining the company, Wanda was employed at SunCoke Energy for over 15 years in various positions to include accounting, finance, procurement, power sales, business development and marketing.
Her educational background includes a Bachelor of Business Administration in Accountancy with a minor in Finance from Delta State University and a M.B.A. with a concentration in Marketing from Keller Graduate School of Management. Wanda is also a veteran of the United States Army.

Luke Ford
Director of Environmental, Health and Safety
Mr. Ford is the Director of Environmental, Health and Safety. He ensures organizational compliance is met with local, state and federal environmental, health and safety regulations. He is responsible for the overall creation and development, and maintenance of an effective Environmental Health and Safety program for the organization and its projects.
Before joining Primary Energy in 2014, Luke held positions of increasing responsibility at NRG, Edison Mission Energy and Midwest Generation in various EH&S roles at both the corporate office and generating stations including Powerton, Crawford and Fisk.
After earning a Bachelor of Science from the University of Illinois, Luke began his career in consulting specializing in air quality issues.
Seth Acheson
Vice President of Operations - Primary Energy
Mr. Acheson is the Vice President of Operations overseeing our Portside, North Lake, Cokenergy, Ironside and Harbor Coal (operating facilities). Mr. Acheson joined Primary Energy in 2016 as Cokenergy's Operations and Maintenance Manager and has been instrumental in maintaining high equipment reliability as well as implementation of an improved plant-wide preventative maintenance program. Prior to joining Primary Energy, Seth held a Superintendent position with Hayes Mechanical. As the Hayes Superintendent, Mr. Acheson supervised a range of local building trades including Boilermakers, Pipefitters, Millwrights, Laborers and Operating Engineering at a number of Steel Mills and Power Generating facilities across the Chicagoland area. Mr. Acheson's experience includes construction and maintenance for rotating machinery, boilers, cooling towers, vessels, and piping.
Mr. Acheson has more than 15 years of experience in industrial maintenance, including completion of multiple steam turbine outages. Mr. Acheson studied Mechanical Engineering at Purdue University but also has completed the UBC Millwright 4-year Apprenticeship Program with an AAS degree from IVY Tech. He has 8 years of Millwright Journeyman experience.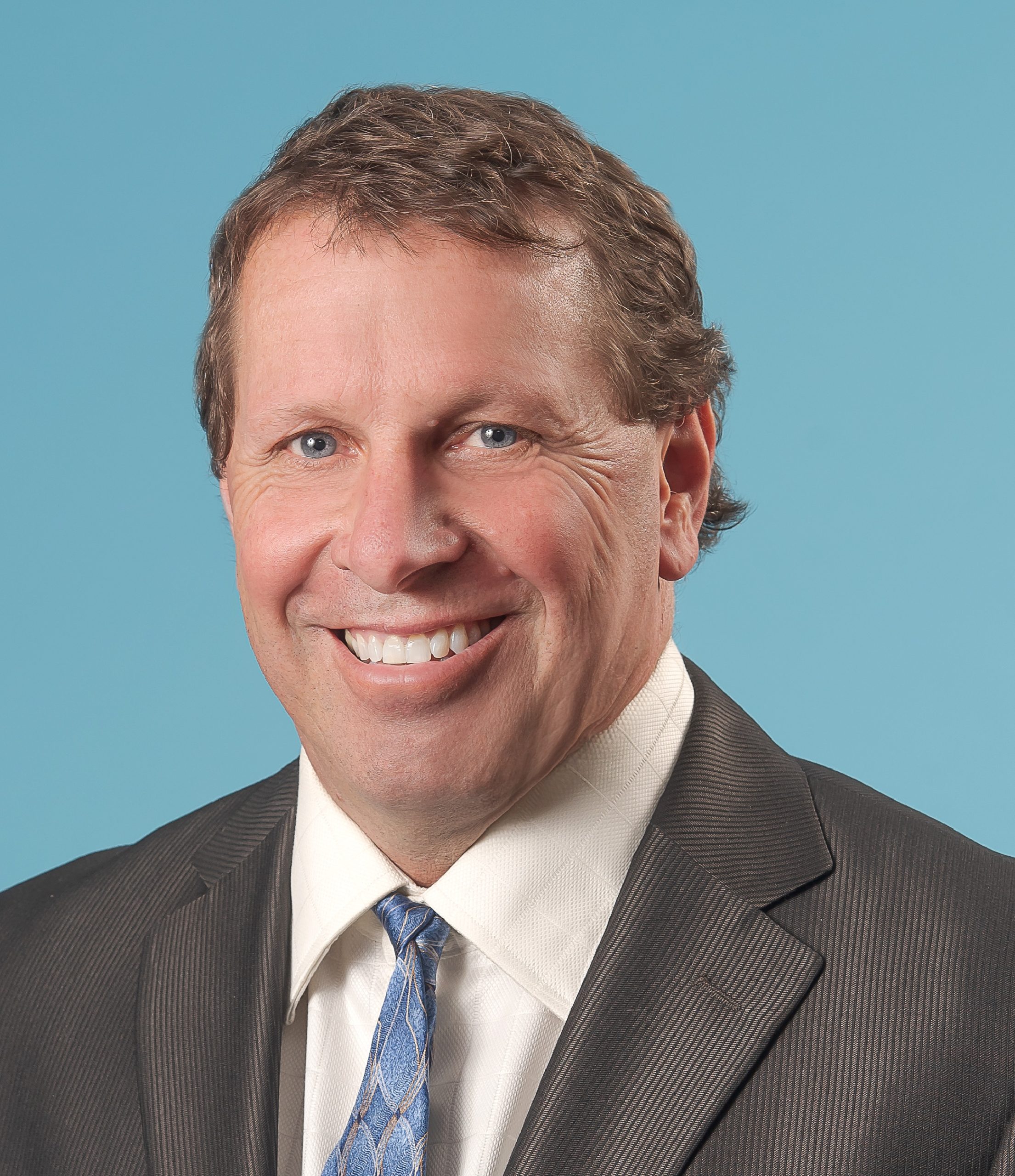 Bob Wranosky
General Manager for Cokenergy – East Chicago, IN
Mr. Wranosky is the General Manager for Primary Energy's Cokenergy Facility. Mr. Wranosky joined Primary Energy in 2009 and has been instrumental in improving plant wide reliability and maintenance along with being influential in maintaining a high reliability with Operations. Prior to joining Primary Energy, Bob held various managerial positions in Biomass power generation throughout New England and Quebec.
Mr. Wranosky has more than 35 years of experience in the power generation operations and maintenance, including turbine overhauls, cooling towers, controls and instrumentation, rotating machinery, boiler efficiency and boiler retubing.
After earning a B.S. Degree in Marine Engineering from Maine Maritime Academy, Bob started out his career in Merchant Marine as an Engineer transporting wheat and grain around the world.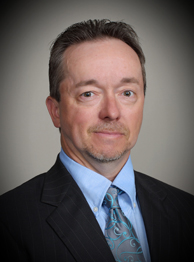 Joseph Nichols
General Manager Northlake, Ironside, Harbor Coal – East Chicago, IN
Mr. Nichols is the General Manager for Primary Energy's Northlake, Ironside, and Harbor Coal operating facilities. Mr. Nichols joined Primary Energy in 2017 and has been instrumental in improving maintenance practices with a specific impact on equipment reliability. He has improved the plant-wide preventative maintenance program in addition to establishing strong communications with the Cleveland-Cliffs operating team. Prior to joining Primary Energy, Joe held a Regional Sales Manager position with Power Plant Services. Joe was responsible for overhaul, field service and reverse engineering projects in 7 Midwestern states. Mr. Nichols's experience includes operations and maintenance for gas turbines, steam turbines, rotating machinery, boilers, cooling towers, reverse osmosis systems, demineralizers, and high voltage equipment.
Mr. Nichols has more than 25 years of experience in power generation maintenance and operations, including completion of multiple gas and steam turbine major overhauls. Joe started his career in operations with ComEd at the Dresden Nuclear Facility. During his career he has managed a 200 MW cogeneration facility in a petrochemical plant dispatching daily and hourly capacity into the PJM market.
His educational background includes a degree in finance from Lewis University.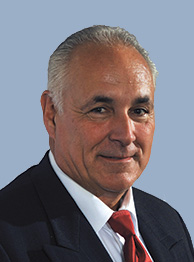 Bill Satek
GM of Portside – Portage, IN
Mr. Satek joined Primary Energy in 2012 filling the role of General Manager of the 63 MW Portside Energy facility located in Portage, Indiana. His overall expertise in power plant operations contributed Portside Energy providing the host steel mill facility with over 5 years of 100% thermal reliability to mill production lines. Throughout Bill's career he has managed a wide variety combined heat and power facility applications with specific expertise in natural gas fired combustion turbine cogeneration facilities and reciprocating engine cogeneration applications.
He also worked for Caterpillar Power Systems as Power Systems Product Support Manager providing product support for all Caterpillar power generation systems deployed across the Chicagoland and northwest Indiana regions. In addition to power generation, Bill worked at northern Illinois natural gas public utility, NICOR Gas, as Western Region Natural Gas Storage & Pipeline Manager, managing the Nicor Gas 75 BCF gas compression storage reservoir and northwest Illinois natural gas pipeline distribution system.
Bill began his career working as a Locomotive Engine and Power Unit Test Cell Technician for Electro-Motive Division General Motors. His educational background includes graduation from Greer Technical Institute and Moraine Valley Community College.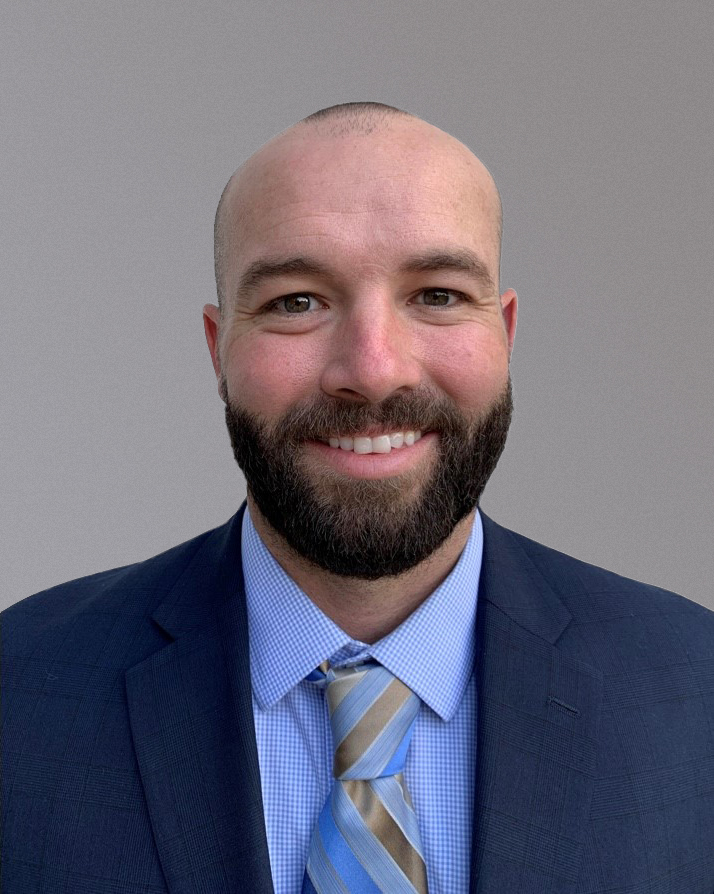 Joseph Corsbie
Operations and Maintenance Manager Cokenergy – East Chicago, IN
Mr. Corsbie is the Operations and Maintenance Manager for Primary Energy's Cokenergy Facility. Mr. Corsbie joined Primary Energy in 2022 as Northlake & Ironside Operations and Maintenance Manager and his technical and management skills will continue to strengthen our Primary Energy team. Joseph previously worked for United States Steel since 2011. Joseph was working as the Process Coordinator of Operations for the Iron Producing Division. Joseph's background with USS included Shift Manager for Operations and Maintenance. Some of his accomplishments has been to be the Project manager for installation of new reverse osmosis system, boiler natural gas fuel conversion projects, and complete replacement of super heater and economizer tube projects. The following roles served during this project: supply engineers with current specifications, verify specifications of new system will meet process needs, verify proper redundancy in system, overseeing installation, and managing transition from old to new systems.
Joseph has a Bachelor of Science in Mechanical Engineering Technology from Purdue University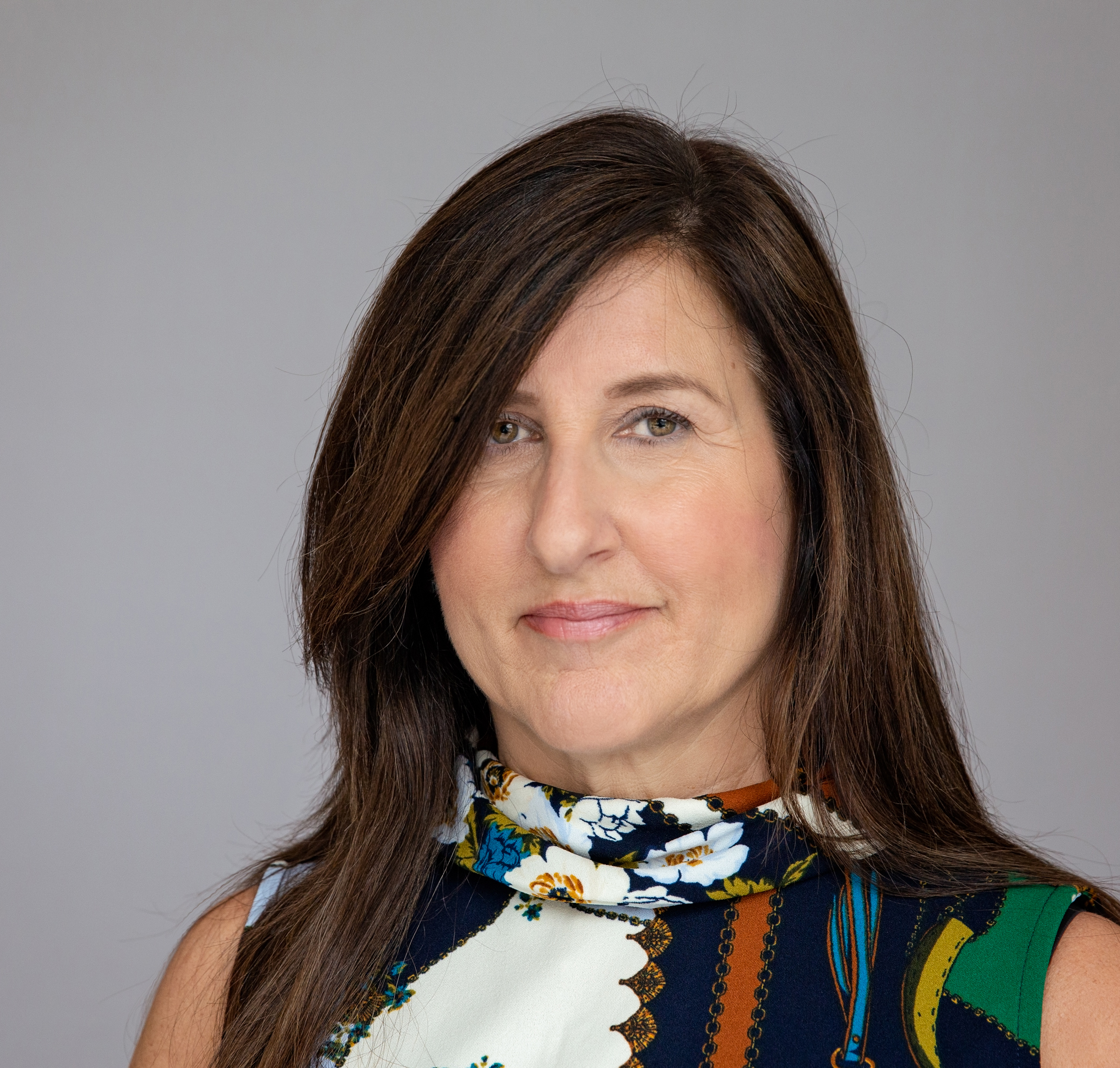 Karen Wennerberg
Human Resources Manager
Ms. Wennerberg (Karen) was promoted to the Company's Human Resource Manager in 2012 and has been involved with the business in various administrative roles. With industry experience dating back to 2007, her primary duties currently include HR Generalist oversight which encompasses payroll, employee benefits administration, talent management and employee engagement. Her HR focus evolves around creating a culture of inclusion which values integrity, honesty and respect within the workplace that extends to our customers and the communities in which we serve.
Before joining the company, Karen was employed at Fortune 500 companies such as Unilever and RR Donnelley in various administrative positions within Research & Development and Sales & Marketing functions.
Her educational background includes a Bachelor of Science in Organizational Communication with a minor in Psychology from North Central College in Naperville Il. Ms. Wennerberg is a certified member of SHRM (Society of Human Resources Management) since 2016.