Ironside, LLC
East Chicago, Indiana
Project Description
Primary Energy worked with Cleveland-Cliffs to recycle waste energy to power additional on-site energy capacity, reduce energy costs and provide a more reliable, secure source of power and steam for Indiana Harbor Works. Primary Energy installed and owns a 50 MW recycled energy facility comprised of a blast furnace gas recovery boiler and a condensing steam turbine.
Specifications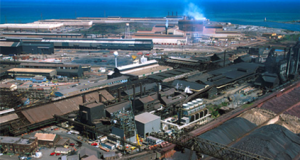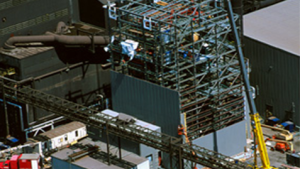 Ironside, LLC
Commercial Operation: December 2002
Customer: Cleveland-Cliffs, Inc.
Location: East Chicago, Indiana
Capacity: 50 MW electric / 460 kpph steam
CO2 Reduction: 270,000 tons
Project Benefits
The Ironside Energy CHP facility allows Cleveland-Cliffs to capture and beneficially use practically all of the byproduct gas that would otherwise be flared, thereby producing useful electricity and reducing net pollution into the environment. The United States Environmental Protection Agency recognized Ironside Energy's operations for high environmental efficiency since 2007. The plant produced 270,000 fewer tons of carbon dioxide when compared to other plants using separate heat and power sources.